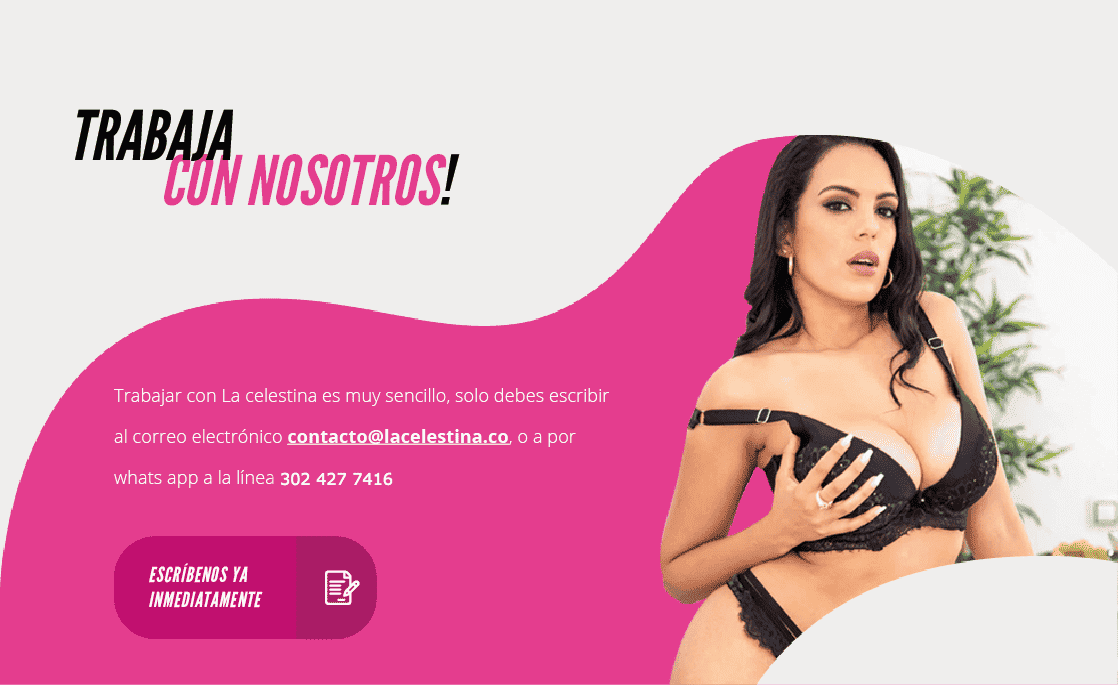 Work here
With us
!
Work with La Celestina is very easy, you only need to send us an email to contacto@lacelestina.co
or Whatsapp message to302 427 7416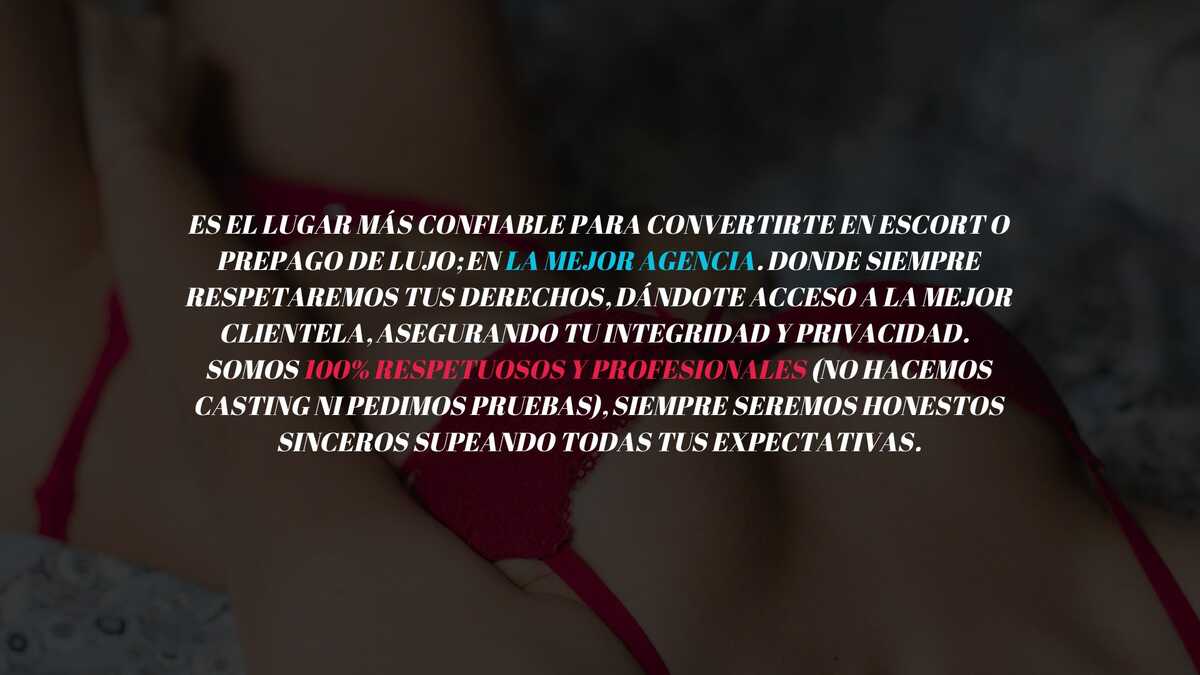 the best Escort agency. Donde siempre respetaremos tus derechos, dándote acceso a la mejor clientela, asegurando tu integridad y privacidad. Somos 100% respetuosos y profesionales (no hacemos casting ni pedimos pruebas), siempre seremos honestos sinceros supeando todas tus expectativas.
La celestina es la mejor agencia en Colombia, abajo puedes ver
nuestras notas de prensa y reseñas que así nos reconocen.

¿Cómo es la vida de una prepago?
"Cristina" es una mujer que ejerce esta profesión y narra cuáles han sido los hechos que han marcado su labor...
Caracol Radio
Quiero ser prepago ¿Cuál es la mejor agencia?
Hola, siempre me ha llamado la atención este mundo, soy bonita, soy universitaria y creo que tengo las cualidades
Foros Prepagos de Colombia
¿Turismo sexual en Colombia ¿Qué dicen sus beneficiadas?
"En Bogotá hay 23.426 trabajadoras sexuales, según alcaldia en Cali, Medellín y el eje cafeterero; la cita podría triplicarse
Séptimo Día
"Ahora me duele darlo gratis"

Hablamos las Escorts casi novatas de Bogotá
Revista VICE
¿Turismo sexual en Colombia ¿Qué dicen sus beneficiadas?
"En Bogotá hay 23.426 trabajadoras sexuales, según alcaldia en Cali, Medellín y el eje cafeterero; la cita podría triplicarse
Séptimo Día
"Ahora me duele darlo gratis"
Hablamos las Escorts casi novatas de Bogotá
Revista AVICE